The thickness of your pavers does matter. Pavers have significant distinguishing factors and are made to be used for different spaces and types of traffic. That's why it is important that you take an informed look at several crucial factors before you make a final decision about what kind of pavers to purchase and install on your property.
Before you buy pavers, consider the application
The color and texture of the pavers you choose are mostly up to you and what you prefer. Size, however, is another thing entirely since different applications (such as a driveway, sidewalk, or patio) will receive varying types of traffic.
For example, you will probably never drive a car over your backyard paver patio, so you can select a standard 60mm paver thickness or thinner. However, you might back a car or drive a riding lawn mower over the paver walkway that leads to your front door, so you will want to ensure you are not using 40mm slimline pavers that cannot handle that amount of weight. And finally, you can expect to drive and park heavy vehicles in your driveway‒so you will want to plan to use thicker 60-80mm pavers.
Don't sweat it, though‒if you buy pavers from Western Interlock, it will be tough to buy the wrong type of pavers. Our sales staff will consider these applications and recommend the right product.
No matter where you buy your pavers, ask yourself the following questions before making a commitment:
Will the space you are planning for turn out to be mostly a walking area?
Will vehicles drive on it?
Will there be heavy traffic crossing over it?
All these factors should play into your decision. So, let's explore some of the different sizes of pavers and learn what each one is made to handle.
40mm: the pedestrian paver
Do you need something to pave a walking path with? The 40mm Slimline paver is made exclusively for pedestrian areas. You will want to use 40mm on sidewalks, patios, and any other area that will only be used for foot traffic. These thin pavers are also ideal to use for a decorative overlay on an existing concrete patio that will not see any traffic besides the occasional flower bed cat. Western Interlock carries a couple pavers in 40mm size, including Slimline Holland and Slimline Cobble.
50mm: the gathering-place patio paver
The 50mm paver is also used primarily for pedestrian areas or gathering places such as a path or patio. La Lastra, one of our most elegant pavers, is currently our only product that is 50mm thick. It is sleek and well-suited for the areas that will see lots of feet on them. We use the 50mm thickness because it makes the large size of La Lastra slabs (ranging from 54 to 94 pounds per piece) much easier to handle.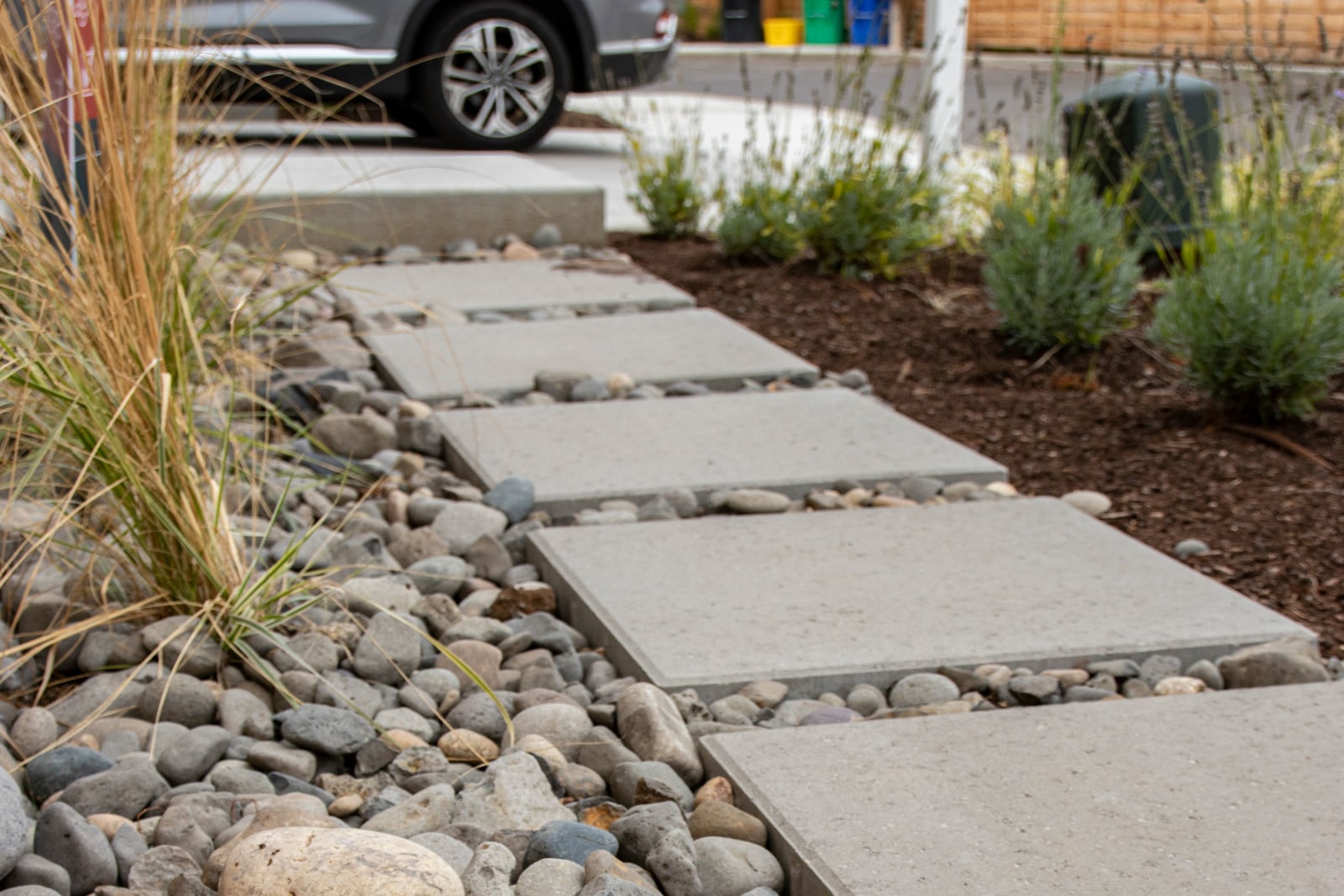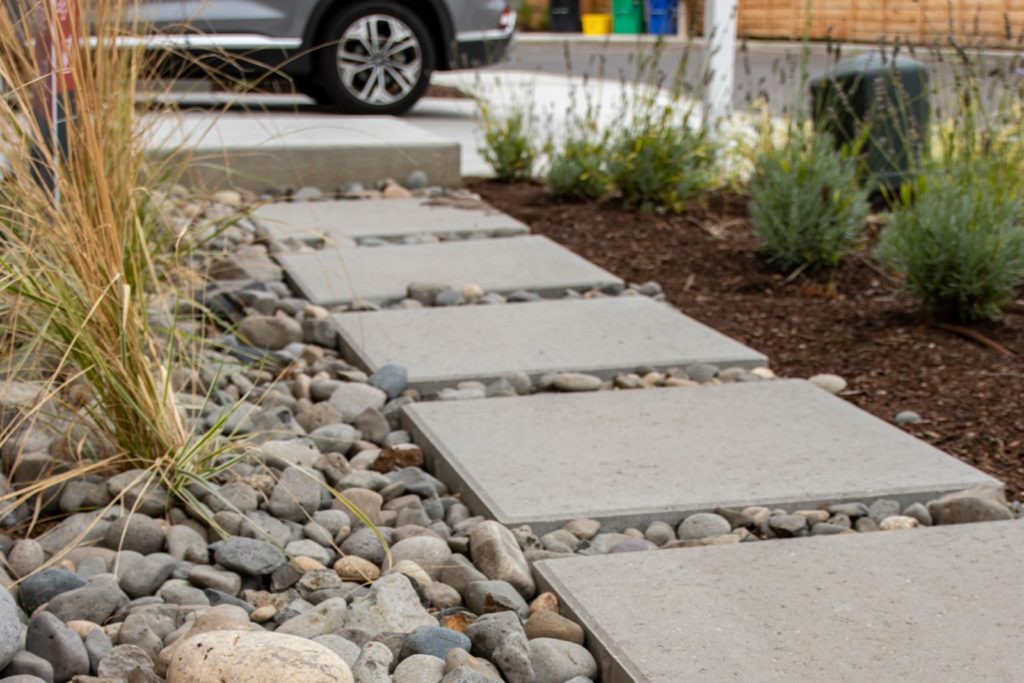 60mm: the traditional design paver
Sixty millimeter stones are suitable for light vehicular traffic. However, you do not want to put 60mm in areas that will see much more traffic than lighter weight vehicles—cars, bikes, wagons, golf carts, etc. Our standard paving stones typically measure 60mm, offering you the full range of choices for appearance. La Pietra Moderna, one of our newest stones, is a modern choice if you are looking for a 60mm hardscape.
70mm: the heavy-duty paver products
Looking for something you can actually drive on without worry? Seventy millimeter is suitable for areas that receive heavier vehicular traffic such as trucks or a high volume of cars. Use these to pave your driveway or parking area. Of course, any of the thicker stones are also very capable of handling pedestrian traffic as well. Our rugged Alpine stone and it's brother Alpine Rotundo are currently our only 70mm pavers.
80mm: the industrial system paver
The 80mm pavers are suitable for areas that will see very heavy vehicular traffic such as city streets and commercial or industrial driveways. These pavers (such as the heavy-duty Interstone) are available from Western Interlock by special order only but are a great way to go if you are looking for one of our sturdiest products.
Why does it matter what thickness of paver I choose?
If you have a certain style of paver already picked out and are realizing it is not the right thickness for your space, you might be asking yourself, "What's the worst thing that could happen if I use the wrong thickness of paver?"
A paver that is too thin for the space you put it in may hold up for a little while, but will most likely eventually crack from bearing too much weight. The joints of the pavers also may break open if the stones you choose are not the right fit for the area and end up getting more traffic on them than they were made to handle.
You will quickly find that a paver that is too lightweight for the space you put it in will not prove to be structurally sound enough to stand the test of time.
Find the perfect paver design for your project
Are you still unsure which paver is the right fit for your project? We have a short quiz for you that will help. Check out the paver finder quiz on our website to narrow down your project and find the pavers that will be just right for what you need.