Have you thought about using stepping stones in your landscaping?
If so, you're in good company. Stepping stones are a versatile and beautiful option to implement hardscape into your yard or garden. This blog post will look at five of the most common ways to use stepping stones.
1. Unmulched planting beds
One of the first ways to use stepping stones is in unmulched planting beds. You can make a pathway through them, a walkway along the edge, or a paver sidewalk up to the house.
One of the main advantages of using paving stones in an unmulched planting bed is that it significantly reduces the amount of dirt tracked into the house. Having a paving stone walkway in your unmulched planting beds will make walking through and working in more pleasant. It's a winning situation all around.
2. Mulched planting beds
Stepping stone walkways are also an excellent addition to your mulched planting beds. During the wet days of winter (or just wet days if you live in many areas of the Pacific Northwest), mulch particles will stick to feet and shoes, often tracking mulch and mud indoors, only to stain the carpet.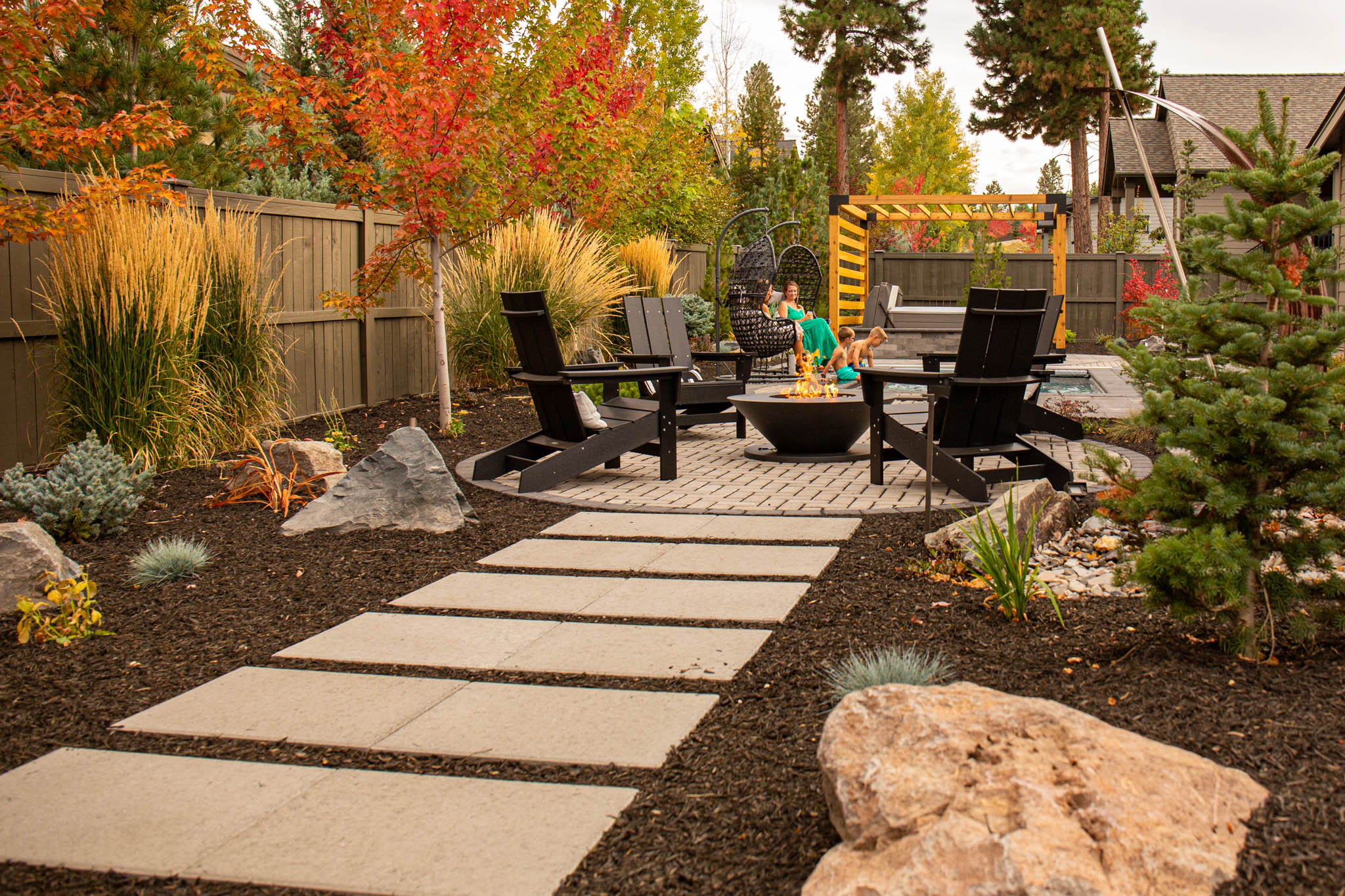 Installing a stepping stone path can be the answer to this problem. As in unmulched planting beds, this will be a more excellent surface to walk on and cut down on the indoor mess.
3. Lawn
"Why would you put stepping stones in the beautiful green grass?" you might wonder.
Having a stepping stone path in your lawn can help maintain the grass. Having a path of pavers through your lawn can absorb frequent foot traffic. This will save your grass from compaction problems and from looking constantly trampled and worn in the areas that you and your family regularly walk over.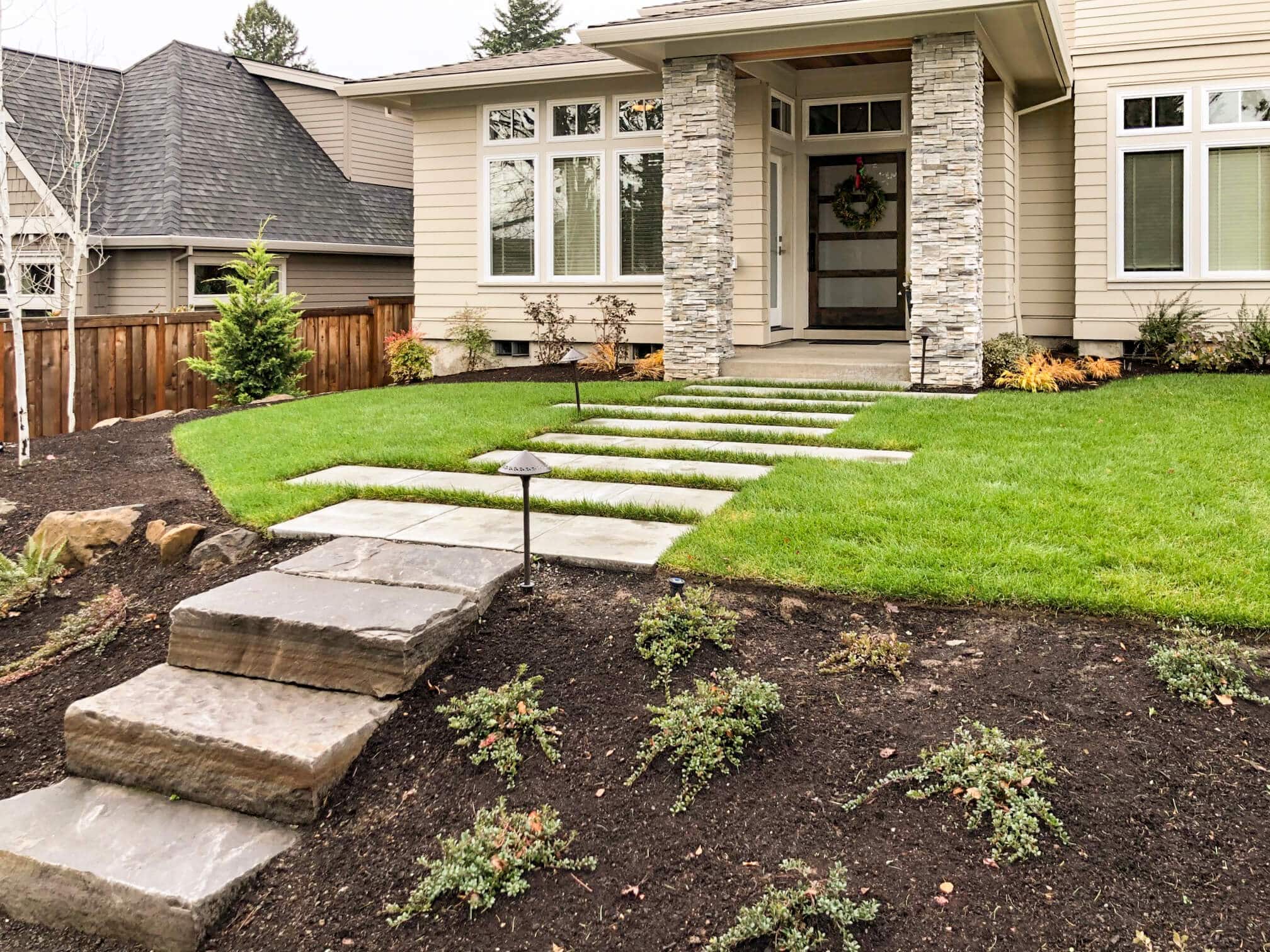 4. Walkways
No one will be surprised that one of the top ways to use stepping stones is to make beautiful walkways!
Paths through your yard and garden can be one of the best ways to add texture, dimension, and practicality to your outdoor space. Paver walkways are inviting, indicate which direction to go, and help avoid foot traffic tearing up your flower beds or planted garden areas. They are an excellent way to expand and improve your yard.
5. Seating areas
The final way to use stepping stones is in your outdoor seating areas. Of course, you can use them to create walkways leading to your seating area, but you can also use stepping stones for the actual seating area. You can create a small, quiet place to sit or a large patio that can host buzzing activities and parties. 
Download our paver project planning guide
If you are excited to jump into your DIY paver project but wish you had someone you could tap into for guidance, we have just the thing for you. Download our free Project Planning Guide, which will walk you through everything you need to know to get started.