In this article, we'll look at slimline pavers at home: what they are, when to use them, and the slimline options we have available for your unique outdoor yard project.
What are slimline pavers?
The first question to answer is, what are slimline pavers? Slimline pavers are a thinner (aka slimmer) version of regular pavers that work beautifully in various applications.
They measure much thinner than standard pavers. Slimline pavers generally measure 40mm tall versus the typical 60mm more traditional paver.
When should I use slimline pavers?
Slimline pavers have the distinct advantage of being lower-priced. However, are slimline pavers ideal for every project, or just a few? Let's look at some of the best places to use slimline pavers.
Stone steps
Slimline pavers are uniquely suited to use to build smooth stone steps. Their thinner measurement creates less height, which results in a more modern and low-profile step.
Pedestrian walkways, patios, pool decks
Slimline pavers might be a great fit if you want a lighter paver for your gathering areas.
Slimline pavers are light and easy to handle, making installation breezy and fast. However, since they're thinner and lighter than standard pavers, be cautious only to use them in light-traffic areas. Slimline pavers also make any space modern and beautiful, regardless of the area's function.
Patio or walkway overlay
The third place that you can implement slimline pavers is as an overlay on top of a concrete patio. You can install them on top of an already existing patio to freshen and clean up what may be looking worn out or outdated.
Slimline pavers as an overlay can be an easy dress-up for any patio. You don't even have to go to the effort of removing concrete or already existing pavers.
Western Interlock slimline pavers
Western Interlock has two classic slimline pavers for any of the three options listed—stone steps, a gathering place such as a pool area, or on top of an already existing patio.
Cobble Slimline
Our old-world style Cobble Slimline paver is the thinner version of our classic Cobble Stone. It comes in two available sizes and has the slightly worn, cobbled look that makes it feel homey and traditional at the same time.
Holland Slimline
If you love a traditional, brick-style shape paver, the Holland Slimline is just the slimline paver for you. It looks great both in a modern style area and in a space reminiscent of the Victorian era.
Both Cobble Slimline and Holland Slimline have four different color options, so you can ensure you finish with the style you envision.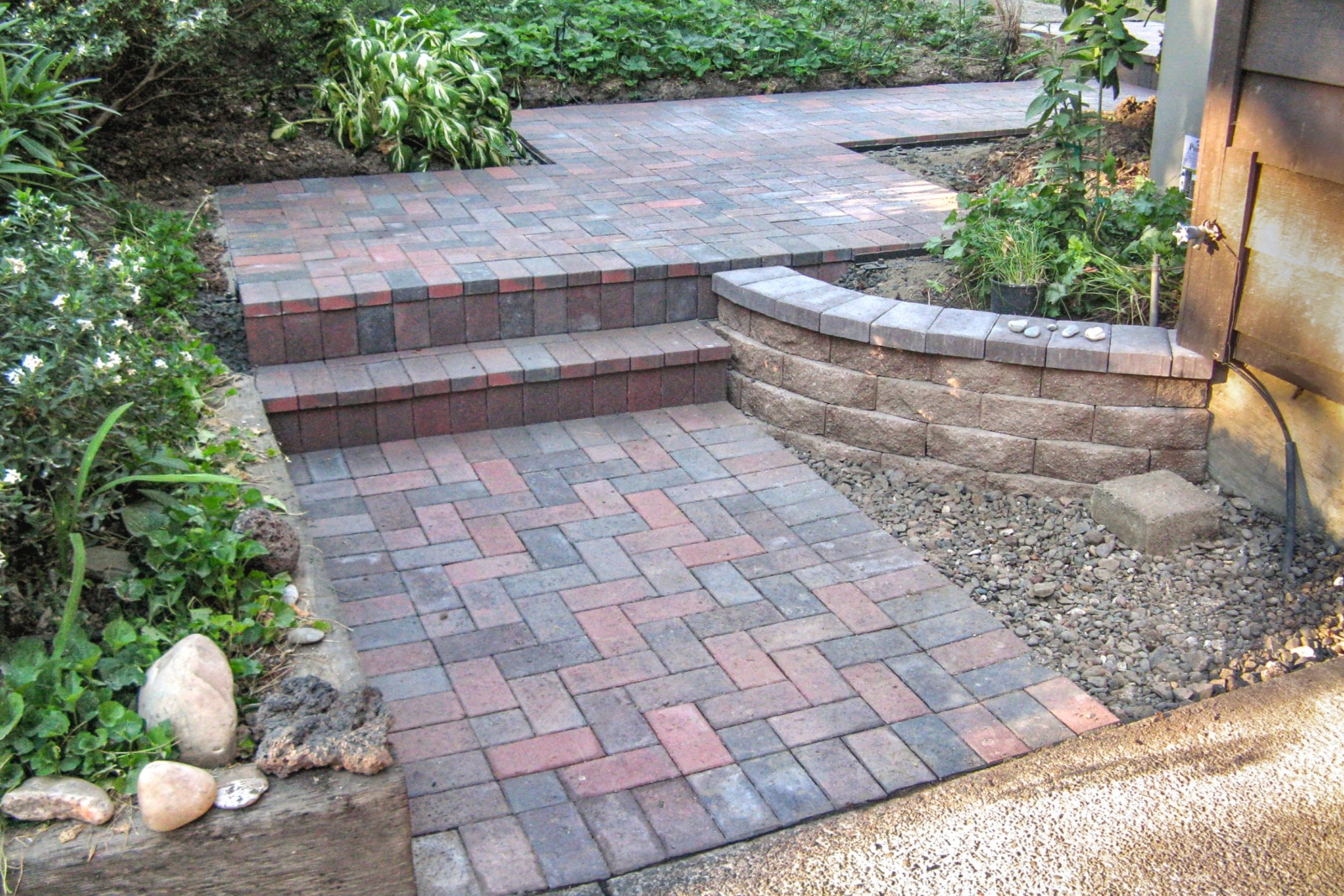 Download our Planning Guide
Are you ready to get started on the process of installing your pavers? Download our free Project Planning Guide to get all the details you need to know before you begin!