The main reason why a hardscape can maintain the test of time is the quality of the edging or border.
That's why we've set out to cover the main reasons you need to install a paver edge correctly and the five different options that are available for you to use for your hardscape.
Why you need paver edging
So, why do pavers need edging? Without an edge restraint, pavers will move, shift, and lose their interlock over time. Paver edging keeps things tightly and neatly held together. Hardscapes should always have a secure edge to maintain the pavers' quality, beauty, and life.
How does paver edging work?
Contrary to popular belief, paver edging works by holding the bedding layer firmly in place, not the paver itself. Therefore, it is essential that the bedding layer be removed to expose the base gravel so that the edge restraint can work properly. If the edge restraint is placed on the bedding layer, it will hold the pavers in place just fine for a while. Eventually, traffic and weather will erode the bedding layer out from under the edge restraint and the edge will fail enmass.
Paver edging Chooses
There are five different options that you can choose from for your paver edging. The decision should be made partially depending on the type of space you have and your preference for aesthetics. Let's get to know each option a little better:
1. Plastic edge border restraint
Plastic edge restraint is simply a heavy-duty plastic strip that can flex to create a defined edge for the pavers—and create security around them.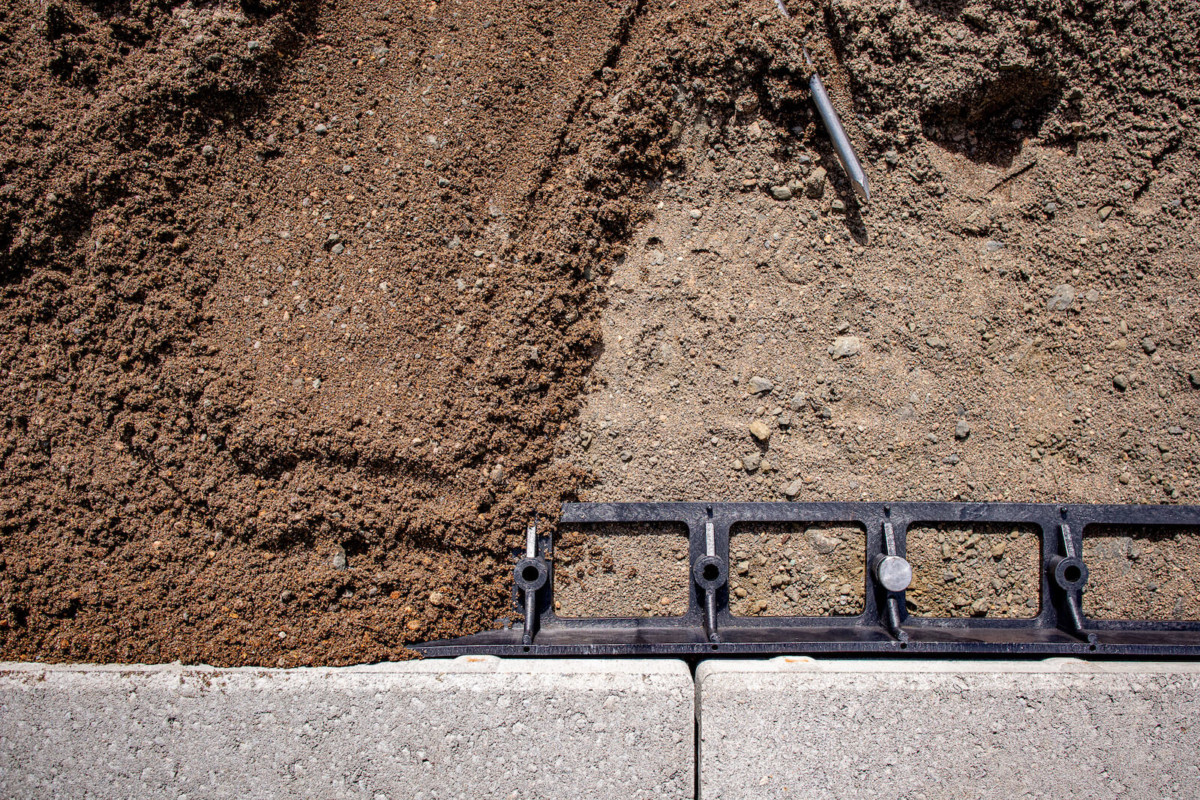 One major benefit of using a plastic edge restraint is that it is made for a curved edge rather than one that is just a straight line with 90° corners.
2. Perma-Edge border
Perma-Edge is a concrete-like product that you layer right on the edge of the pavers. It hardens quickly, is flexible, and will last even through the dramatic change of the freeze-thaw cycles.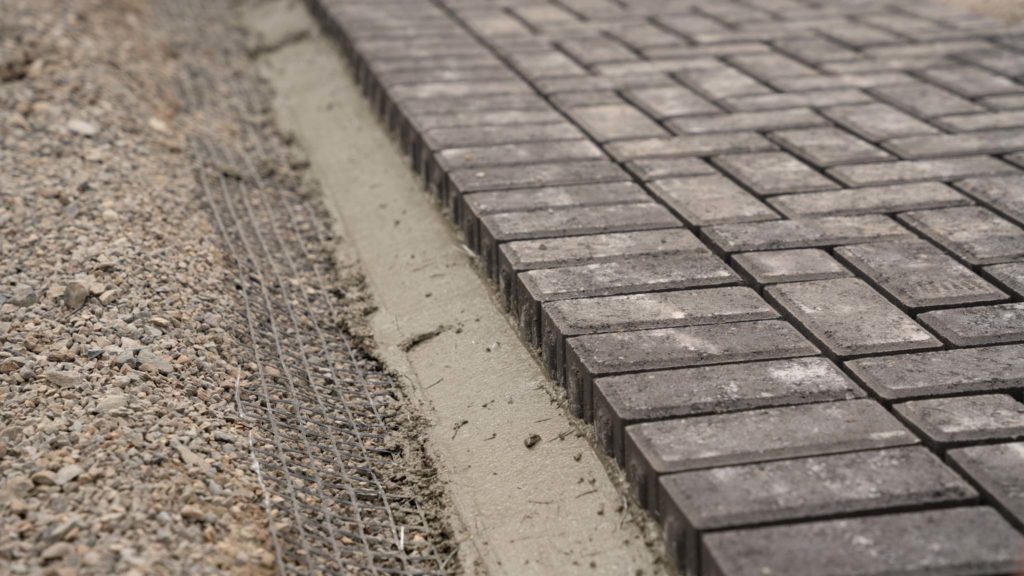 This is the best option for a paver edge and the recommended product for a low-profile, long-lasting finished edge. It has the added benefit of working well even on an uneven edge.
3. Concrete curbing design
This paver edge is what it sounds like—a curb-style concrete border that will provide a sturdy and neat finish to the edge of your pavers.
A concrete curb is the best solution for commercial applications and driveways as it holds the stones in place no matter what. The main downside to this method is that it is extremely time-consuming and requires the construction of forms to pour the curb before any base, bedding layer, or pavers are added.
4. Concrete Bond Beam
A concrete bond beam is a hidden strip of concrete that you integrate into your hardscape.
To install this, place wet concrete over your base and set your border in the concrete. A concrete bond beam is a solid, reliable, and hidden way to secure your hardscape for good, however, it requires some skill to execute properly.
5. Step edging
If you are looking to finish an edge where there's some elevation change such as a swimming pool deck, retaining or garden wall, or a set of steps, you'll need to use a step edge.
Step edging, such as our sturdy Monaco Coping, provides a smooth and rounded finish that is secure and aesthetically appealing. You'll use a concrete adhesive to attach it to the retaining wall blocks beneath.
Find the perfect paver
Are you ready to get started on the process of installing your paver patio, driveway, or walkway? Check out our Paver Finder quiz to find the product for your particular application.