Why does your retaining wall need a wall drainage system?
Most retaining walls are impervious, meaning water cannot pass through the wall itself.
Efficient drainage is crucial to ensuring your wall will stay strong and upright. If there is not some drainage or release for water, rain, and irrigation or other water buildup will exert pressure against your wall and threaten its structure. 
Any wall taller than four feet will most likely cause catastrophic damage or injury if the wall fails. An insufficiently drained retaining wall is like a reservoir dam waiting to give way when enough pressure builds up. Collapses can lead to flooding and destroy essential areas of your property.
You can read our article The Best Retaining Wall Drainage Options to get more information about why good drainage is necessary.
How to properly install a wall drainage system in your wall
Let's examine the steps you must follow to install a properly functioning wall drainage system.
Step One: Excavate
The first step is to excavate the space where you are building your retaining wall. This part of the process depends largely on how long, high, and wide your wall will be and the size of the retaining blocks you are using.
Step Two: Lay your base
Lay a substantial gravel base. This is the solid foundation upon which you will be laying the blocks. You will want to use a sturdy wheelbarrow to transport the gravel and then use a garden rake to ensure the gravel is smooth and compact.
Step Three: Lay the first rows
Lay the first two courses (rows) of blocks. You should use a string line to ensure each row is straight and a level to ensure the blocks are even with one another. Once in place, fill each block with gravel so that they will remain stable and steady on the gravel foundation.
Step Four: Install Wall Drain Pro
Install a Wall Drain Pro between your wall blocks. The Wall Drain Pro is a simple drain that is aesthetically pleasing and fits neatly between blocks.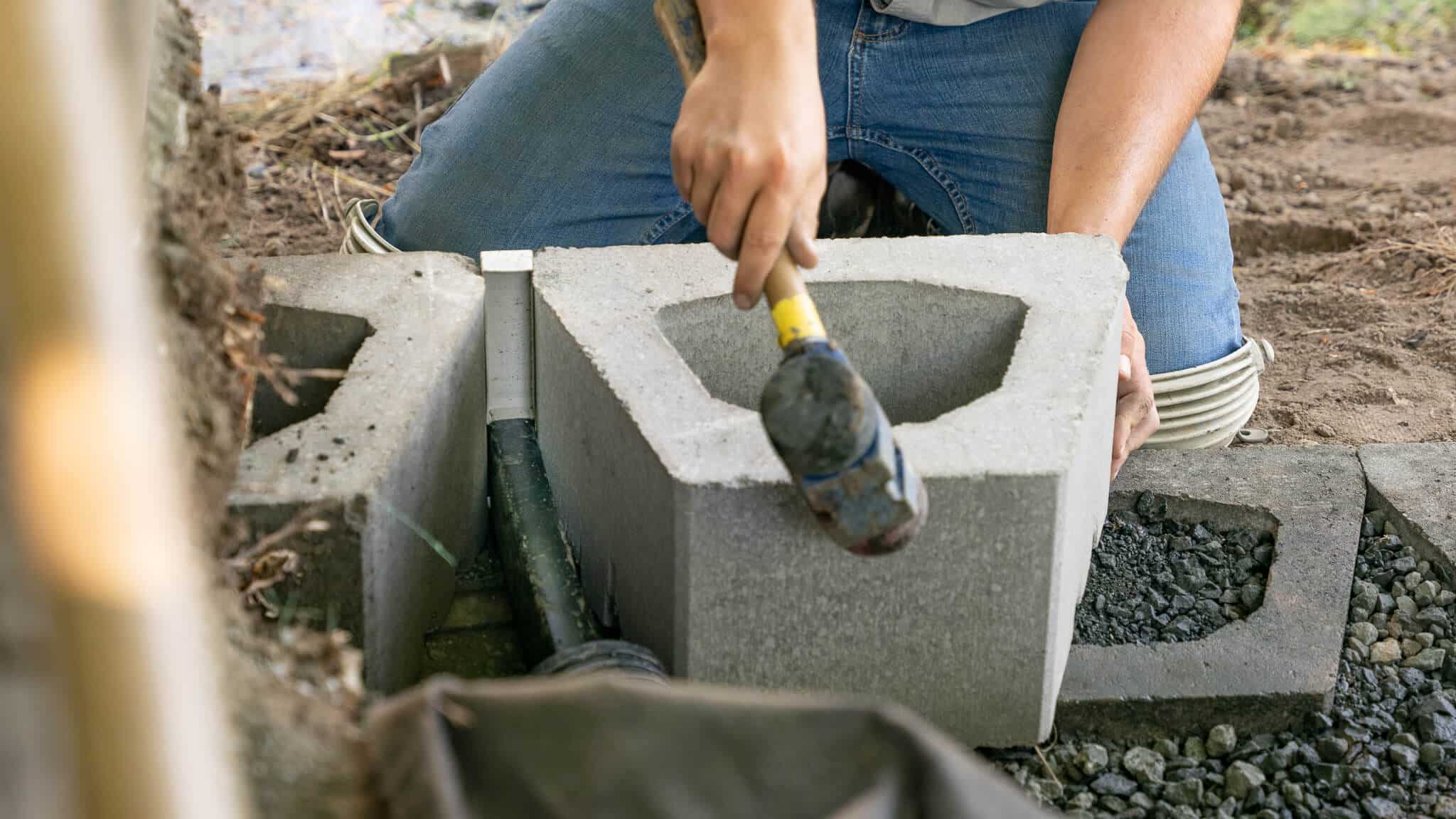 Wall Drain Pro also has a customizable height, making it simple to install in whatever location you prefer.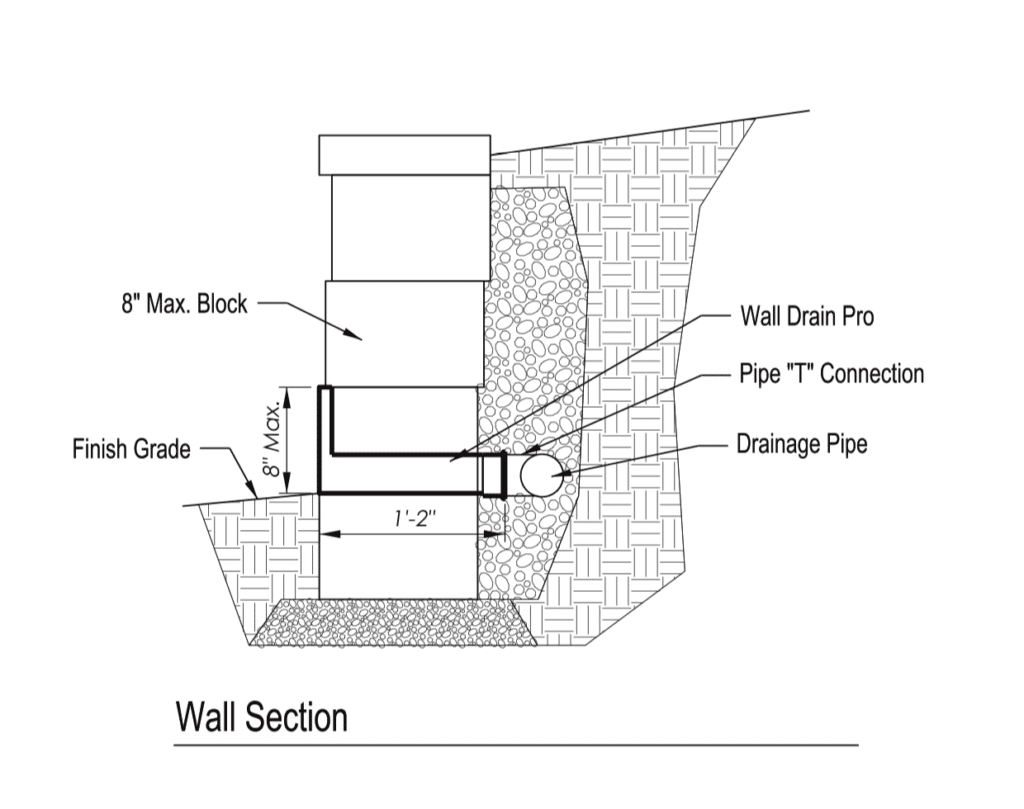 Step Five: Finish the wall
Finish your wall by capping it off with decorative rock, laying bark dust, or planting a beautiful landscape to enhance its eye appeal.
Sign up for training videos
Do you want to learn more about how to install pavers by yourself? Check out our free How to Install Patio Pavers videos and learn how to confidently install a paver patio, driveway, or other hardscape.