The first four patterns we'll cover are what we'll call basic patterns. That's because they all utilize one size of stone and, for the most part, don't require you to cut a paving stone. The last four patterns aren't complicated, but they do take a bit more planning, tools, and detail to install properly.
Here's the list of eight common paver patterns:
Stack Bond
Basketweave
Running Bond
Herringbone
Five Stone
Five Stone Random
Muster K (I Pattern)
Three Stone I Pattern
In this tutorial, we'll explain each pattern in order. If you want to dive deeper into each pattern and see additional images, illustrations, pros tips, and more, keep reading for a breakdown of each paver pattern.
Note: Keep in mind that many of the paving stone families have multiple stone sizes that module together, expanding your creative options. Patterns are for design inspiration only. Any percentages listed are approximate. The installer is responsible for calculating and purchasing the correct amount of material.
1. Stack Bond
The first pattern we're going to cover is Stack Bond. You can lay this type of pattern with virtually any size of paving stone, as long as you only use one size.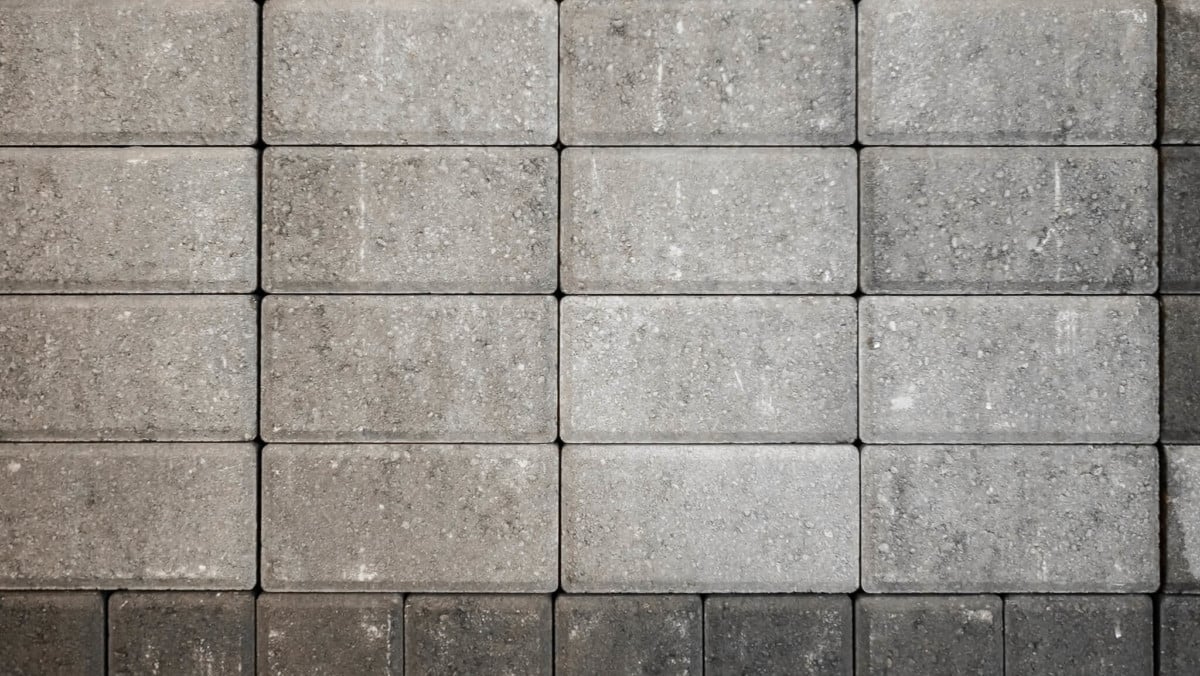 You lay the Stack Bond pattern by lining up each stone corner-to-corner, making a straight line. This pattern is an excellent pattern for a new DIYer because it has minimal cutting, and it is easy to keep straight and square.
The Stack Bond paver pattern works with any rectangle or square-shaped stone, like Camino Stone or VS-5 Drain Pave.
2. Basketweave
The next paver pattern we're going to cover is Basketweave. It's one of those patterns that requires very little work but yields a stunning result.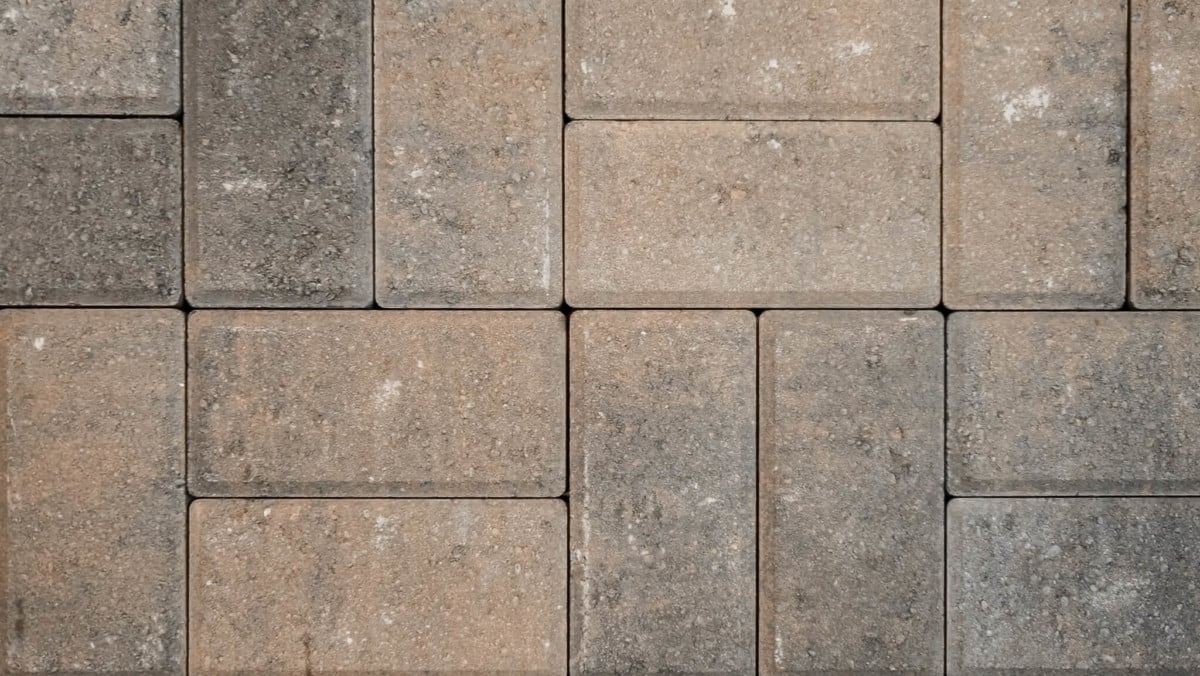 Basketweave is different than Stack Bond because, instead of running a straight line with your pavers, you alternate directions with pairs.

Basketweave works with any single rectangle stone that has a width that is half of its length like Holland Stone.
3. Running Bond
Next up is Running Bond. The idea of this pattern is to lay like Stack Bond but run them at a half-offset. Accomplishing a consistent half-offset with the least amount of cutting is easiest when you use only rectangles or squares.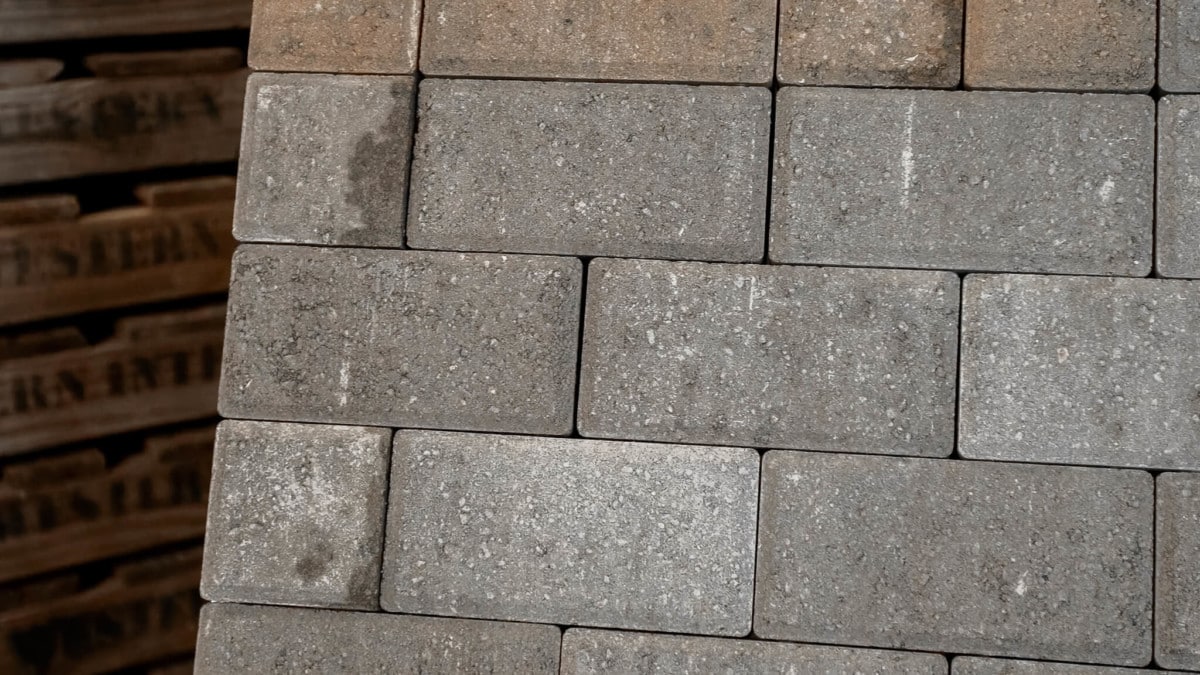 In most instances, you can eliminate cutting by using Half Hollands with Holland Stone, Camino Squares with Camino Recs, and Parks with Plazas.
This pattern is more structural than Stack Bond, Basketweave, or Herringbone because of the I-shaped lines you make with the offset. The structural nature of Running Bond makes it great for driveways or heavily trafficked walkways.
Pro Tip: When using Running Bond on a driveway, it's most stable if ran width-wise (side-to-side) than lengthwise (down the driveway).
4. Herringbone
The fourth pattern we're going to talk about is Herringbone. This pattern is by far the most structural pattern you could lay. As you can imagine, this makes it the most popular pattern for driveways or parking lots.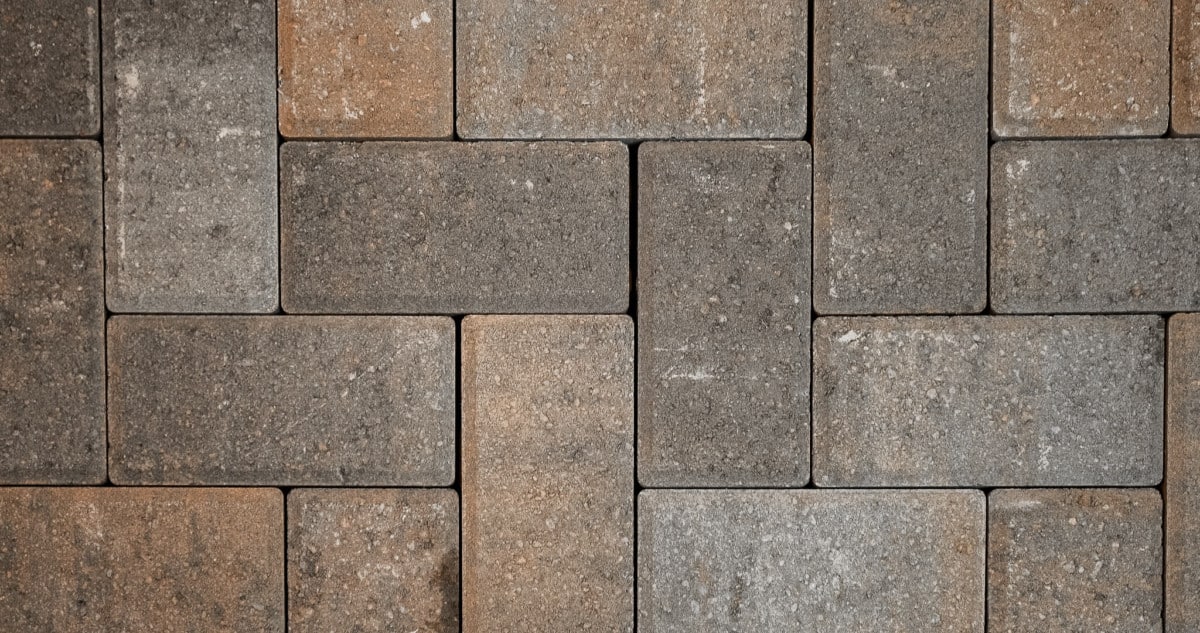 You can lay a Herringbone pattern with virtually any rectangle. We've found that it's the easiest to lay with our Holland Stone because there's virtually no cutting needed. Instead of making cuts on the overlay, you can replace a Holland Stone with a Half Holland.

5. Five Stone
As its name implies, Five Stone contains five stones: Arena Stone, Park & Plaza Stone, Holland Stone, and Half Holland Stone to create a beautiful hardscape collage.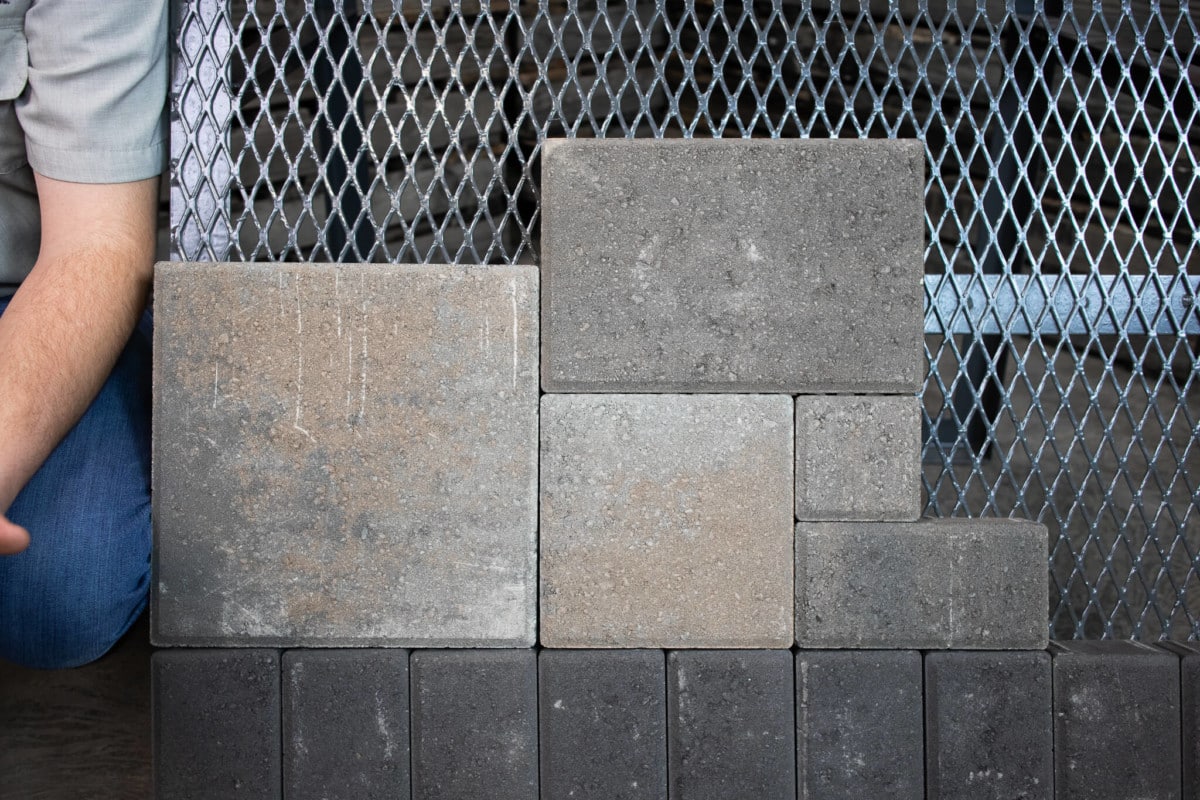 Five Stone pattern works with any paver that has a 12″ stone such as Granite Stone or any standard flat top like the products we mentioned above.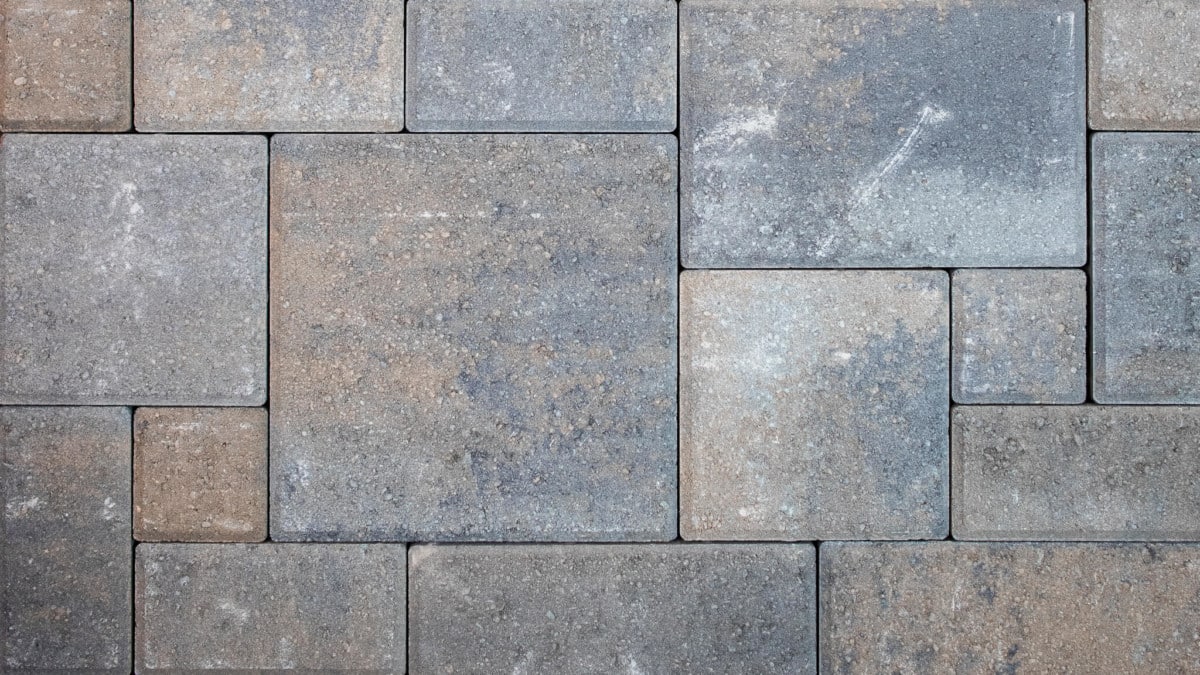 Since this pattern uses five different sizes of stone, it can look stunning. However, don't be intimidated! It's easy to install because it's not just a random layout. It's a bonafide pattern.
6. Five Stone Random
People ask every day, "How do I create a random pattern?" There's no such thing as a random pattern, so that's why we're going to talk about how to do a random layout. The answer is that you do a random layout by laying pavers down randomly. However, if you do that you could run into a few fatal structural issues down the road.
The best way to lay a random pattern that's firm is by following a couple of guidelines:
Never have four corners meet
Never have any joint running linearly for more than about four feet.
In other words, avoid four corners and long continuous straight lines between your stones as much as possible. This is an old mason's trick.
As you can see below, we've set up a situation where there's a long continuous line and four corners meet. If your pattern has too many of these qualities, it's not structurally strong nor is it aesthetically pleasing.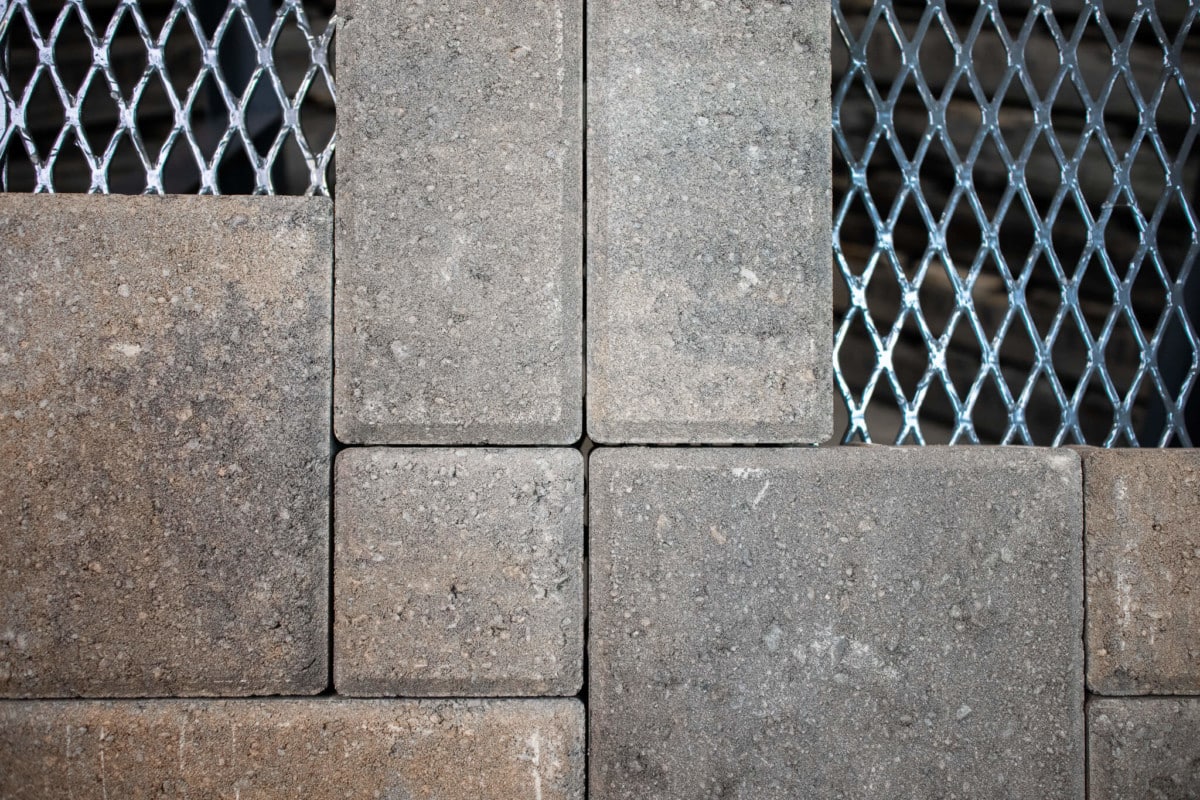 Here's how to fix that: remove a stone and change the direction of another stone to stop the long continuous line and avoid a four-corner. See what we've done below to solve this problem.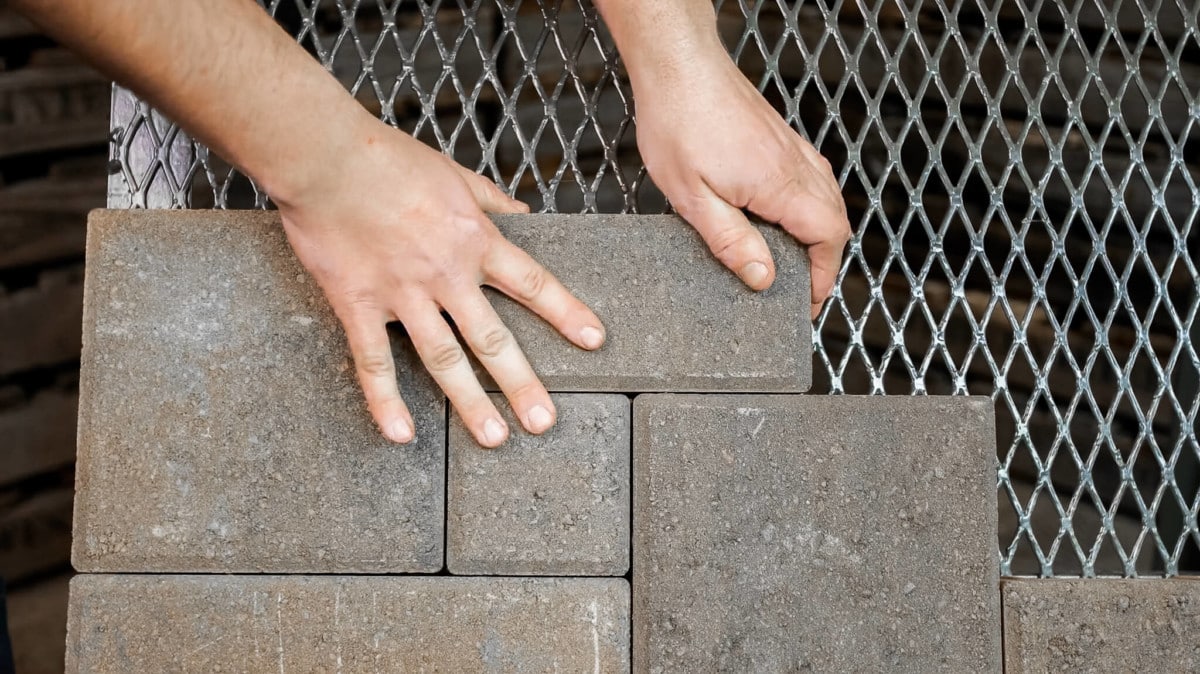 Pro Tip: The secret to laying a truly random pattern is to never let four corners come together. If you end up with four corners meet, simply swap out one of the stones for a stone with a different shape.
Random layouts are commonly used when laying paving stones of various sizes which module together such as the five stone Granite, the five stone Arena, Park, Plaza, Holland and La Pietra™.
7. Muster K (I Pattern)
Our best-selling pattern is Muster K, also known as the I Pattern. It's commonly known as the I Pattern because the goal is to create as many I intersections or lines as possible.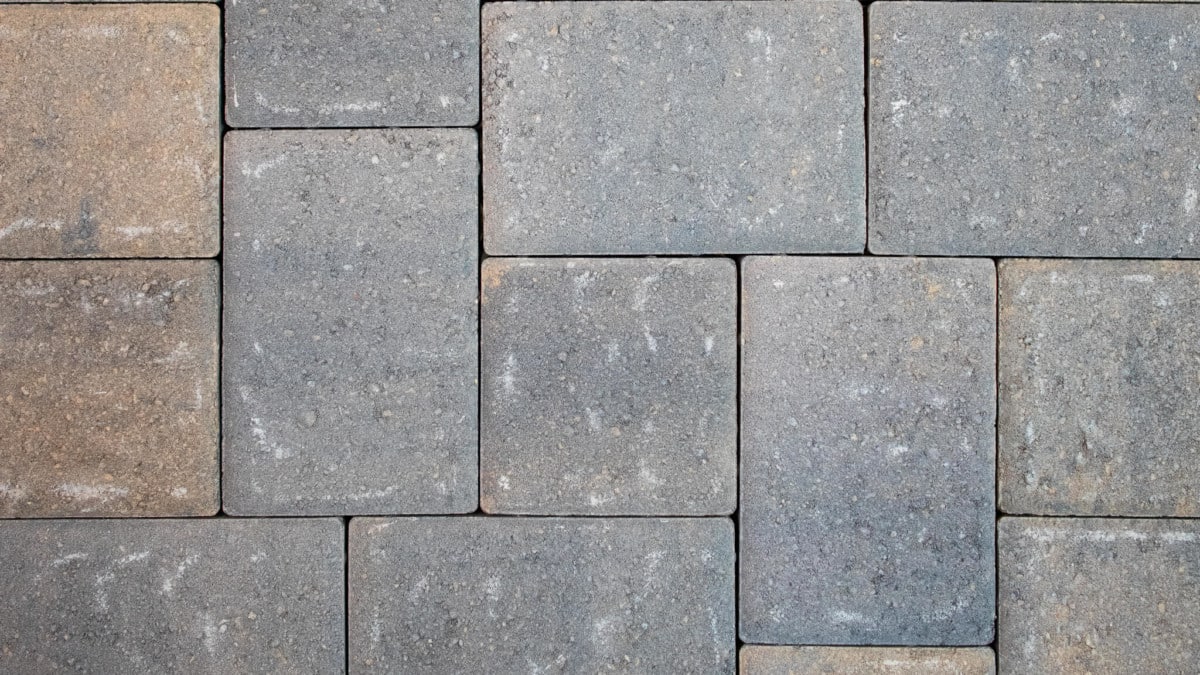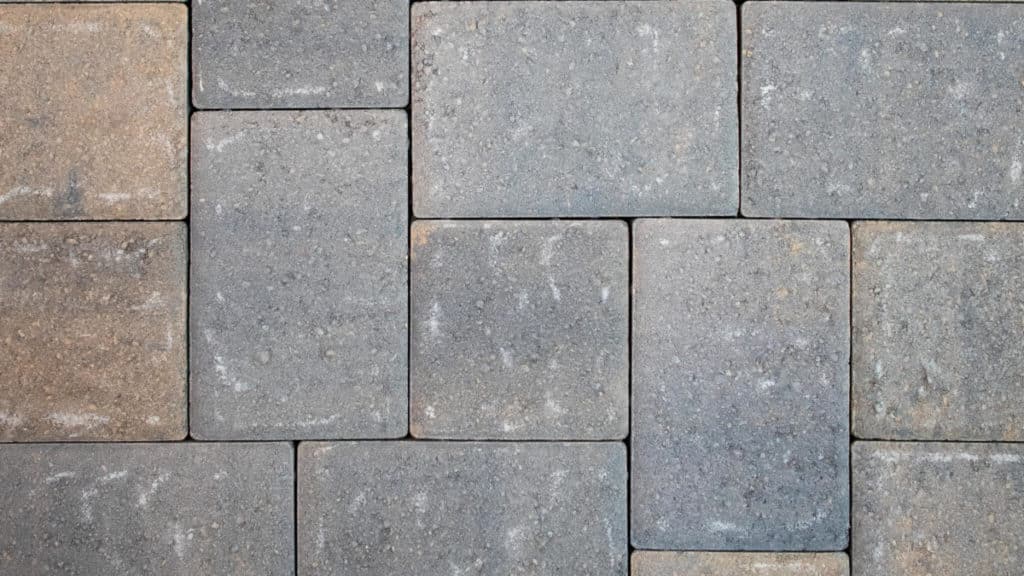 Muster K is a straightforward pattern to lay, and you can avoid cutting by laying the pattern outright. We've found this pattern to work particularly well with Camino Stones (large rectangle, and square). However, you can do this with Park and Plaza rectangles and squares as well.
8. 3 Stone I Pattern
The last pattern we're going to cover is 3 Stone I. This pattern can only be made with Camino Stone. It utilizes the small rectangle, the square, and the large rectangle.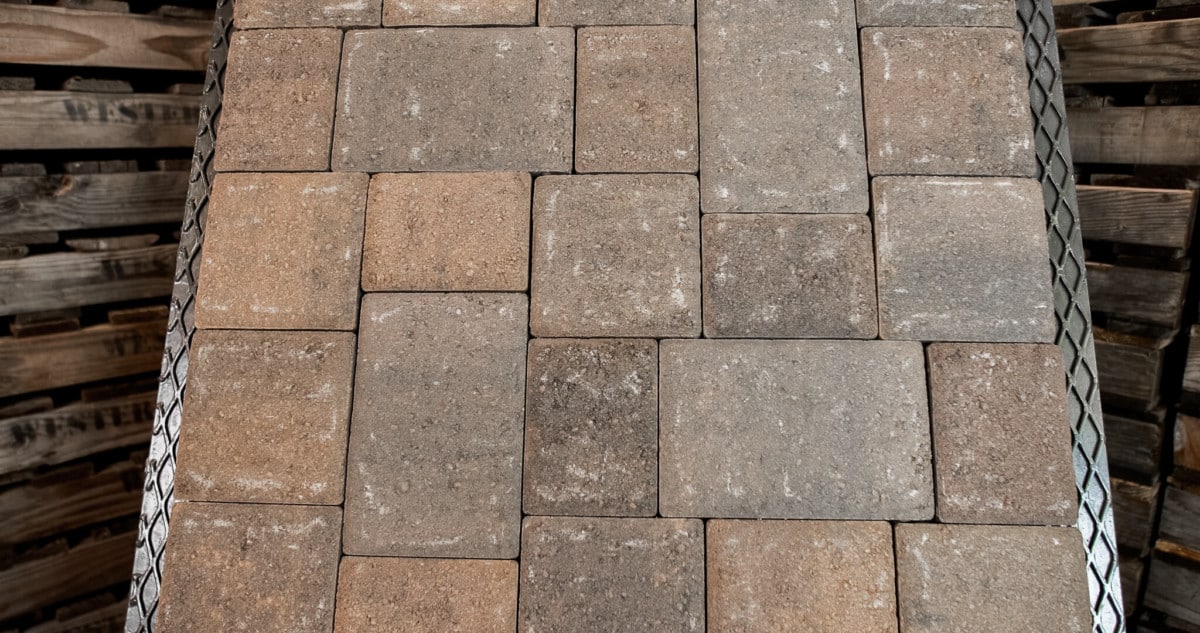 This pattern is beautiful and looks sophisticated, which is one quality that makes it desirable. However, it's a slightly more advanced pattern because you'll have to make a few cuts around the perimeter. As a plus, 3 Stone I is very structural and works great for both pedestrian or vehicular traffic applications.
Become a DIY hardscape pro
Here at Western Interlock, we're on a mission to take the hard out of hardscaping. That's why we publish DIY tips, tricks, and step-by-step tutorials at DIYwithWI.com and host a live DIY seminar every month during the summer at one of our manufacturing or distribution facilities.
If you have any questions, you can visit our Paving Stone Display at our Manufacturing Facility in Rickreall, OR. Or, give our team of hardscape experts a call at 503-623-9084.