Do you love the style of old-world streets, cobblestones, and the romantic feel of traditional stone villages? Well, you've come to the right place because, in this blog post, we're going to look at seven old-world paving stones that romantics like you are sure to love.
Elements of the old-world style
First, let's look at the elements of old-world city style. What makes the old-world style unique and so easy to love?
Texture
The first factor in old-world style stones is their authentic texture. They are typically tumbled, with broken and cracked edges. They are scratched and nicked—but not in a scrappy or falling-apart way. Instead, old-world stones are known for their depth and character.
Blended colors
The second element qualifying stones as old-world style is their blend of colors. You might like the charcoal and pewter mix of our Cambridge Blend. You may opt for the charcoal, tan, and brown tones of our Jamestown Blend. Or you might select the charcoal, red, and brown mix of our Britewood Blend.
Smaller size
The final element that makes an old-world stone style is its smaller size. When the cobblestone streets of the old world were initially laid, there were no easy ways to haul large stones. Old-world paving stones come in small squares and rectangular shapes; they're not large or awkward rocks.
Old world pavers
Now that we've looked at some of the elements making old-world pavers what they are, let's look at some of the stones available in old-world style.
1. Roma Stone
The new Roma Stone looks just like old-fashioned cobblestone. Each stone is small and has a unique shape. A benefit of Roma Stone is that you can fill the gaps between stones with various materials.
2. Roca Camino
Our Roca Camino stones come as small, square, rectangular stones with a rough, tumbled look. There are also many blended color options you can choose from if you opt for the Roca Camino stone.
3. Alpine Stone
True to its name, the Alpine Stone will readily bring a mountain feel to your outdoor space—either the mountains of the West or perhaps the sense of a small village in Europe. It has a wavy texture and is slightly larger than some other old-world style options.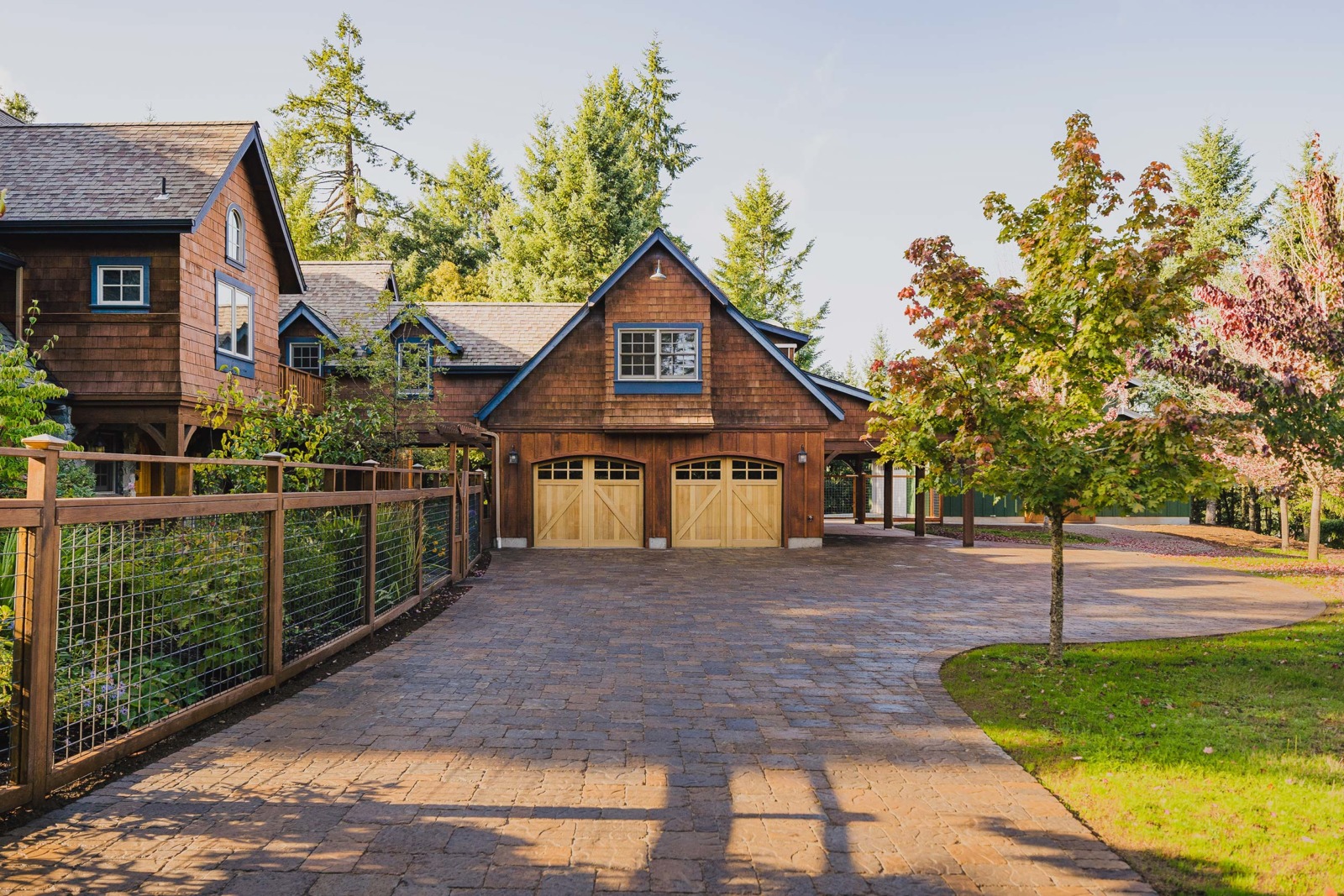 4. Chateau Diviso
The rough-hewn Chateau Diviso has a split face and shows off beautiful, old-world marbling.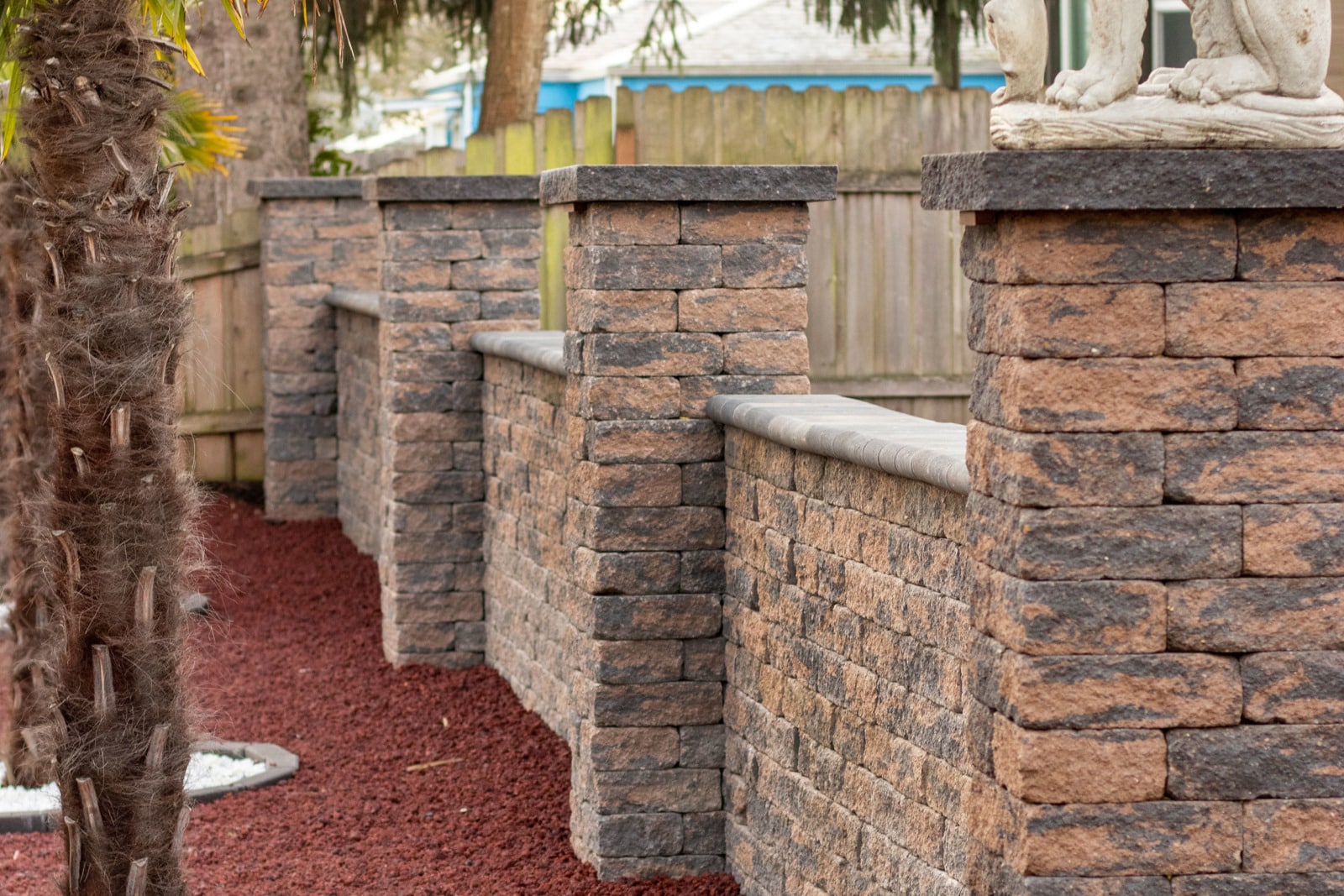 5. Chateau Wall
Like Chateau Diviso, Chateau Wall will bring a tumbled, old-style look to your garden wall. These stones come in a long rectangular shape and are a classic, popular option.
6. Roca Park & Plaza
You can't mistake this paver for anything other than old-world style. Roca Park & Plaza is similar to Roca Camino, but you can easily mix the stones to provide additional pattern options.
7. Tegula Garden Wall
The Tegula Garden Wall stone comes in one nearly square size. It is an unmistakably old-world-style stone, and it will create just that feel for your space. It comes in the Columbia and Cambridge color blends to add to its old-fashioned style.
Download the outdoor wall planning guide
If you're ready to install your old-world style hardscape, check out our free Project Planning Guide. It will walk you through each step you need to take to get started and help you do it right the first time.